Thinking-on-your-feet can propel or impede careers.
Cool under Fire©
workshops are a safe haven to take risks –and learn to pitch ideas, handle Q&A from peers, and step up when stakes are high. You'll leave
Cool Under Fire©
workshops able to read a room faster and switch gears.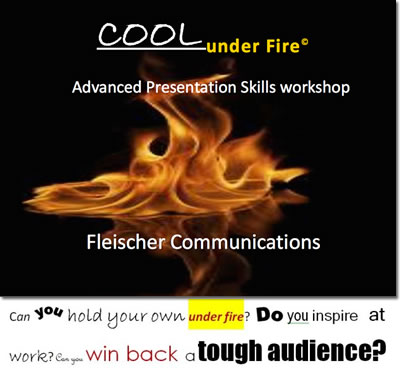 What is it about San Francisco-inspired workshops?  Is it something in the ocean air?  The cultural legacy?  Is it the many tech and artistic boons that erupt here --and disrupt elsewhere?  For starters, the Bay Area is the birthplace of Applied Improv
(Improv training for organizations)
and TED Conference.
Want more agility off the cuff and on stage?  Give us a Saturday afternoon or weekday evening.
Don't we all want to step up when the situation calls us out?
Don't we all want less pushback?
 You'll leave workshop with more courage to handle change. You'll walk out with new Improv tools to play well with others.
Contact me for information about my next public workshop.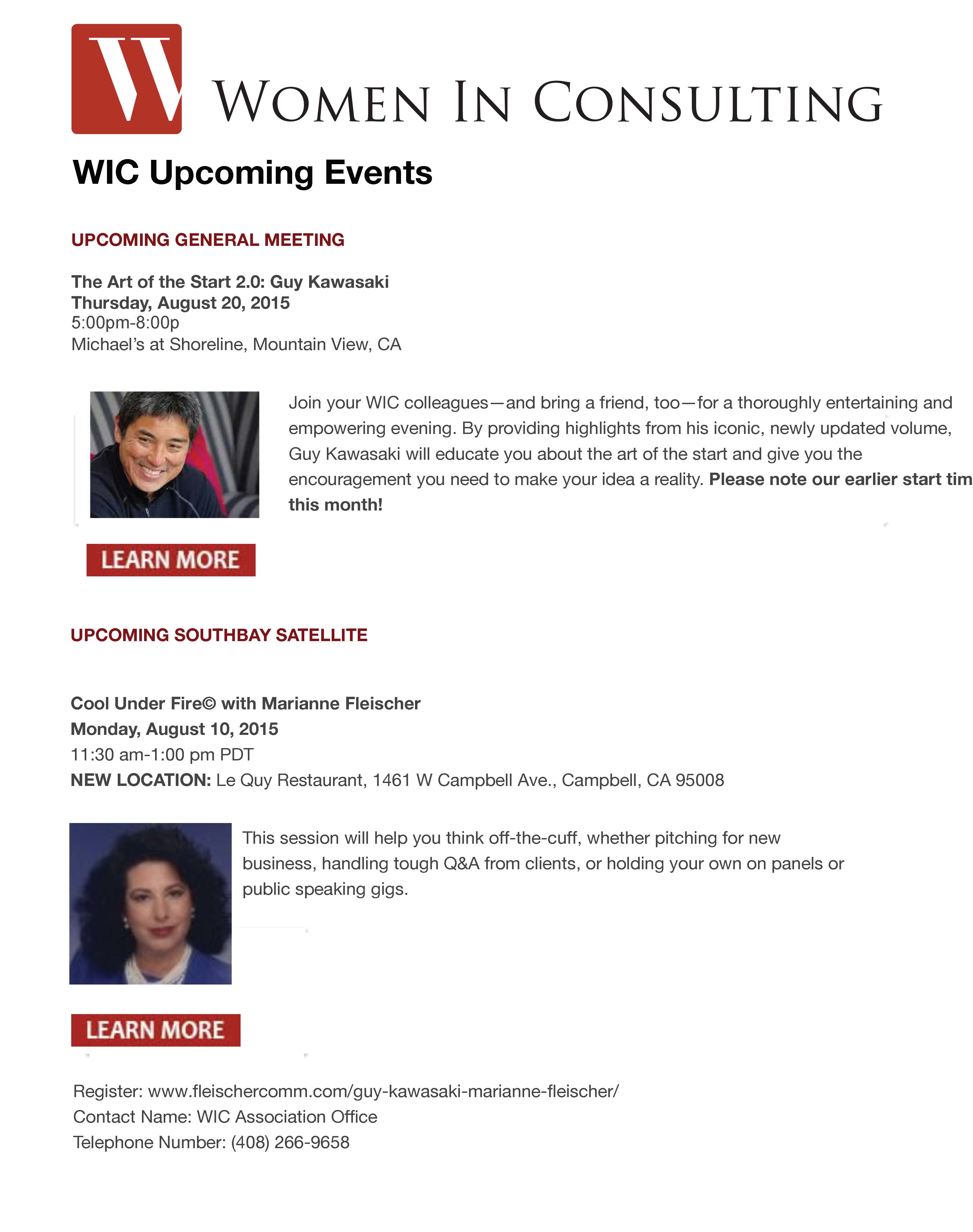 Link: recent presentation for ASTD Golden Gate Chapter.
 Why should leaders --or Learning & Development VPs, HR gurus, Corporate event planners, Change Mgt. consultants --buy speaker training?   Why choose this consultant over that one?  And if it's on your dime, why should you put your hard-earned money here? Speaker training is key to leadership development.

Fleischer Communications develops talent for high performance cultures. 

No Lie

. Our workshops, coaching and consulting help organizations improve effective communications skills.  They teach people how to inspire others even when you're negotiating.

Why do clients return? 

We're Big Fun. We give news you can use.We create a safe environment to take risks.